Staff Leasing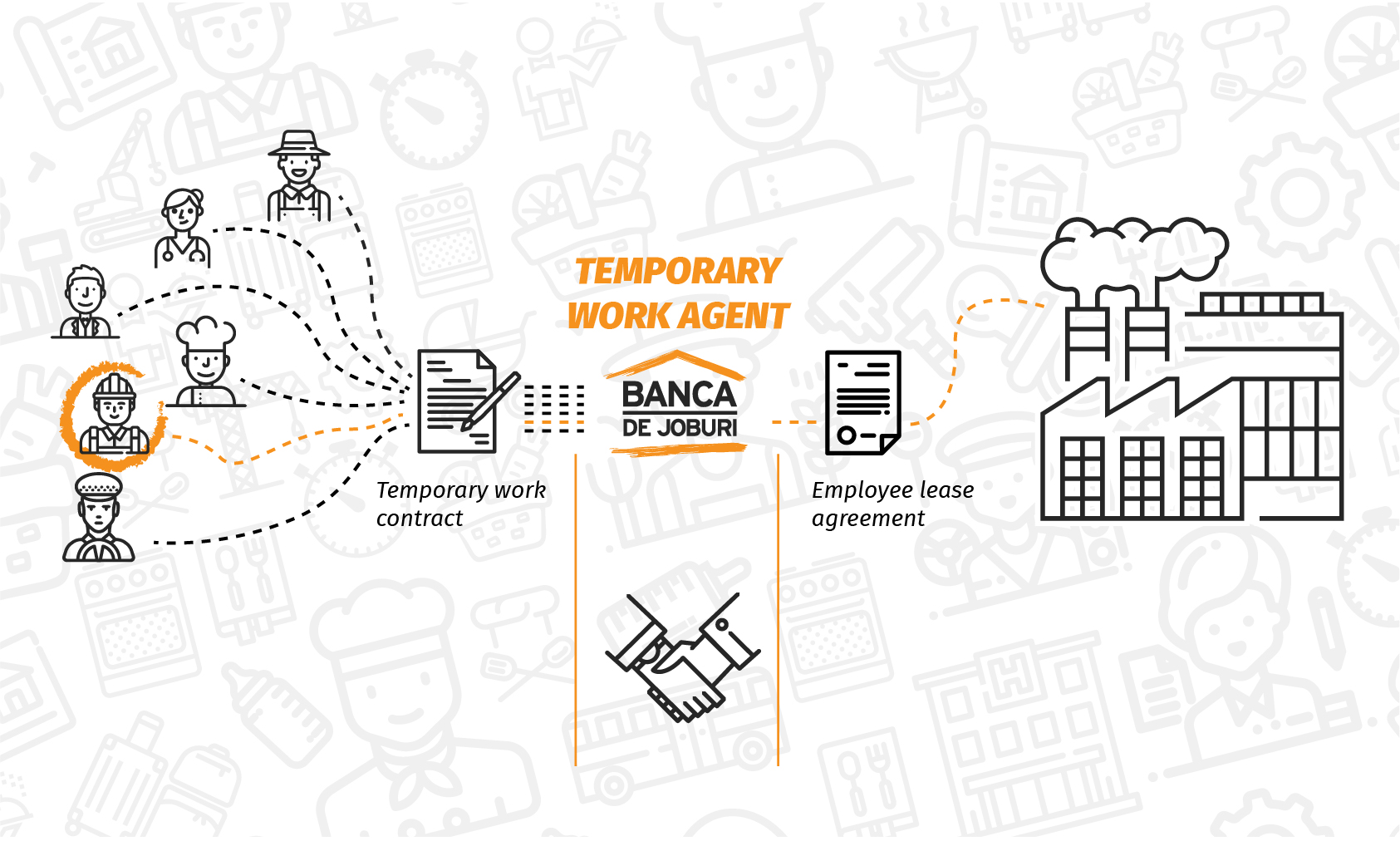 Personnel leasing or staff loan is a complex service consisting in the supply of talent, upon request, to cover the need for personnel. This way, you get rid of the specific headaches of hiring and the administrative part of the process.
Whether you are looking for staff leasing during peak periods, temporary employee replacements or any other considerations, this service will significantly reduce your time and costs with direct selection and employment of candidates.
During this period, the employees remain on the payroll of the temporary employment agent, which will also deal with their effective management.
Temporary workers can then be selected as permanent employees for those who have demonstrated their value, and the loan period can be considered a probation, learning and adaptation period.
We ensure the quality of the services offered and the success of the temporary work missions is measured both by the satisfaction of our clients, by the degree of taking over of the temporary employees by the client companies, and by the positive feedback of our employees.
We understand that your company's necessities can be complex, and that is why we came up with the solution to provide you with a strong pool of talents for your needs.

Staff Leasing is a flexible and effective solution to meet your company's needs:
►

during peak periods, when the permanent staff cannot cope with the workload
►

to temporarily replace an employee
►

in times when it is difficult to make a prognosis of the evolution of production
►

to carry out an urgent project
►

for large companies, with a rigorous policy of approving and budgeting new jobs but requiring urgent staff because the business asks for it
► in any other situation
By means of this service you will benefit from:
○ quick access to workforce
○ access to tax and labor law advisory services
○ predictable and transparent costs
○ outsource administrative tasks and focus on the core business
○ permanent guarantee during the leasing contract
○ the possibility of hiring the temporary worker at the end of the mission without additional costs